Skip to content
Skip to navigation menu
Browsing at:
Builders Warehouse Strubensvalley
Now open
Gentech 7kVA Diesel Electric Start Generator
646794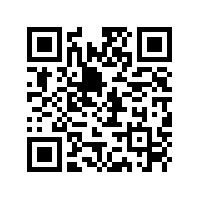 View on mobileScan the QR code to open this page on your mobile phone
Generators
Gentech 7kVA Diesel Electric Start Generator
continous rated ouput - 1000m above Sea level (KVA)
max rated ouput - 1000m above Sea level (KVA)
• SANS1007:2010.
• Pure copper alternator.
• Automatic voltage regulator.
• 4 Stage digital meter.
• Electric start.
• Lithium Ion battery.
• Unit has wheels and handles.
warranty and guarantee exceptions
Neglect in the periodic maintenance as specified in the owners manual
Improper repairs or maintenance including any repairs and/or maintenance carried out by a non accredited service agent
Operating methods other than those indicated in the owners manuals
The use of non genuine parts or accessories
Normal wear and tear including but not limited to the fading of painted or plated surfaces
Consumable parts including but not limited to keys, spark plugs, fuel and oil filters, recoil starter ropes, wheels, lubricants, oil grease and fuel
Cleaning, adjustments and normal periodic maintenance work including but not limited to cleaning of battery, carburettor, engine oil, fuel tank and injectors
Overloading resulting in damage of the AVR, circuit breaker, stator and rotor
Charging and proper maintenance of the battery
Incorrect preparation when using the generator for the first time as set out in the owners manual
Fire damage as a result of overloading, incorrect insullation, incorrect refueling and any other cause as set out in the owners manual
Damage to any electronic and/or electrical appliances connected to the generator
Do not refuel during operation.
Do not refuel whilst smoking or near an open flame.
Only use specified fuel.
Some parts of the engine will be hot and cause burns.
Do not operate generator in an unventilated room.
Regularly check that all nuts and bolts are properly tightened.
Ensure all maintenance services are up to date. Do not operate in rain, wet or damp conditions. If generator is wet, wipe dry before starting.
Do not connect the generator to a commercial power line. Do not smoke when handling the battery. Keep all children and bystanders at a safe distance when operating. Always switch off the circuit breaker when the generator is not in use.
Store the generator in a level, dry dust free place. Disconnect the battery terminals, turn the fuel cock to the off position. Do not store the generator for long periods of time with fuel in the fuel tanks